Who is OnwardsandUpwards for
Special Schools
Specialist colleges
SEND in mainstream schools
Multi Academy Trusts (MAT)
Local Education Authorities
Who does it benefit
Senior Leadership (SLT)
Subject Leads
Teachers
Teaching Assistants
SENCO's
Who does it benefit
SENCO's
EHCP managers
Parents and carers
Pupils / Students
For SENCO's in mainstream schools, we have partnered with Downs View Special School & College, the University of Sussex and Schudio.tv, to provide you with a wrap-around system and support at an affordable cost.
Customer Reviews & References
This is a selection of OnwardsandUpwards schools who've agreed to be contacted for reference:
Downs View Schools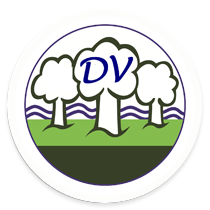 Contact:
Bea Freeborn, Downs View Link College Lead Teacher for Curriculum and Assessment, Brighton
beatrizfreeborn@downsview.brighton-hove.sch.uk
Tel: 01273 507719
Taken from Ofsted inspection report (11–12 February 2020).

Outcome: Downs View Special School continues to be an outstanding school.

Leaders have developed their own assessment system called 'onwards and upwards'. Teachers use the pupils' assessment information to plan work that ensures any gaps in pupils' knowledge or skills are addressed. Skilful teaching has meant that pupils have the confidence to try more challenging tasks. As a result, pupils, including those who are disadvantaged, know what they have learned and remember it well.
(Taken from keynote address at the 2020 National SEND Assessment Conference).

Reforming the curriculum: a holistic approach to learning and assessment

With changes to the Ofsted Inspection Framework, the session will focus on the wider long-term outcomes for pupils with special educational needs, and the importance of developing an engaging curriculum that acknowledges the child's starting point through appropriate baseline assessment and supports the identification of what they need to achieve ​overall.

Jacqui and Bea will describe the journey of developing the core curriculum around the needs of the children and with their futures in mind. The curriculum incorporates 'skills ladders' comprising: curiosity, exploration & interests, problem solving and generalisation, self-regulation, collaboration and choice making, alongside the national curriculum subjects.

This session will explain the development of this curriculum content in relation to intent, implementation and impact as well as demonstrating the use of'OnwardsandUpwards' (O&U) as a curriculum and assessment tool. The O&U assessment software has enabled us to create different pathways that capture all aspects of a child's learning and development both in their core curricular attainment but also, and perhaps more importantly, in the wider learning of children in their everyday lives.
Bea Freeborn

Deputy Head - Downs View Link College Lead Teacher for Curriculum and Assessment

Bea has been Lead Teacher for Curriculum and Assessment at Downs View Special School in Brighton since January 2018. In addition, she has over 15 years' experience working with young people with autism, severe learning difficulties and other comorbid conditions.

She has taught in Primary and Secondary schools, as part of this work she has mentored NQT teachers, been the Lead Teacher for Communication including being the Makaton tutor for the organisation. She is also a successful educational consultant and has worked extensively with staff in residential homes and families and young people in their own homes. This work involves planning waking day curriculum, support and guidance for managing complex enduring behavior that challenges and leading on the implementation of consistent communication systems.

Her role as a Lead Teacher for Curriculum and Assessment involves supporting staff across the organization to ensure that our Curriculum and Assessment is relevant and engaging for our population in order to ensure that provision continues to meet the needs of our students judgments and is aligned with our current Ofsted judgment of Outstanding.
Jacqui Shepherd

Lecturer in Education, autism and inclusion researcher, University of Sussex

Jacqui is a lecturer in education and contributes to teaching and research on inclusive education, special educational needs and disability and autism at the University of Sussex. She supports trainee teachers (across primary and secondary schools) to work with children with autism and other special educational needs and how to develop inclusive environments that work for all pupils.

She also supervises postgraduate and doctoral students with interests in autism, inclusion and special educational needs. Her research has explored transitions for autistic pupils, in particular the transition from special schools to mainstream colleges at the age of 16 and strategies for improving that experience. She has also completed projects on dental anxiety and autism, improving the participation of disabled children in education in Jordan and is working to develop inclusive education training for trainee teachers in Uganda.

Jacqui is a governor at a special school and also has an autistic son.
Kingsley Learning Foundation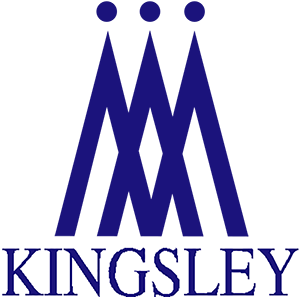 Contact:
Rebecca Tungate, Education Development Officer, Kingsley Learning Foundation, Kettering
rebeccac130@kingsley.northants.sch.uk
01536 316880
Education should, and needs to keep up with the times. So as a Trust that moves ahead of the times, we needed a recording and assessment system that would keep up with us.

OnwardsandUpwards has offered us the opportunity to create a bespoke system that is quick and easy to change in accordance with our development. We no longer have to consider how we're going to assess and record the learning of our pupils in a multitude of facets because I know that I can create a teacher-friendly system that will meet our needs whatever the expectation. It is positively received by our staff and is very user-friendly.

The assessment system is easy to create and if ever I am in doubt, help is always promptly received. I would highly recommend OnwardsandUpwards as they are also happy to move with the times; and with the fast pace of education these days, what more could you want?
Pendle CHS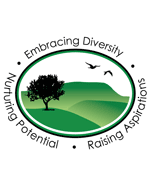 As mentioned in the Parliamentary Review
Contact:
Debra Grogan, Headteacher, Pendle Community High School, Pendle, Lancashire
Direct: 01282 682 260
Queensmill School
Contact:
Andrew Nowak – Deputy Head (Assessment), Queensmill School, Hammersmith & Fulham, London
Tel: 0208 740 8112
It was clear that our assessment systems no longer met the complex and unique profile of our learners, did not provide any meaningful data on progress and development and led to unimaginative teaching and learning.

At that point we decided to be maverick and design something bespoke to our school and so adopted the OnwardsandUpwards platform. From inception it was clear this would allow us to measure progress made by learners, support high quality teaching and learning, and provide everyone - from government inspectors to concerned parents - with meaningful information.

Describing how we've developed our system over the past four years, many educators are concerned with the challenge of transition from one method of working to another and the time it has taken to reach this point. Though not ideal in the current education landscape, it's through the management of the transition that we've learnt the most about our school, learners, teachers and parents.

Through the hard-work and consideration we have put into our OnwardsandUpwards system we are now able to generate high-quality data and information, reflecting the adage that you get out of life what you put in. Though not always easy or smooth, the journey has been worthwhile and one I would certainly recommend to others.
Cromwell High School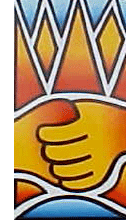 Contact:
Andrew Foord - Head of School, Cromwell High School, Tameside, Greater Manchester
Tel: 0161 338 9730
One of the things that we love most… is that it is our system and we've been able to make it bespoke to what we want.
Sarah Williams - Assistant Head
John Chilton School
Contact:
Sue Rademacher - Headteacher, John Chilton School, Greater London
Tel: 0208 842 1329
I researched a lot of different assessment systems being produced commercially and by individual schools when the Assessment without Levels directive was given.

I met with lots of assessment leaders who were using a combinations of systems for the different areas and felt that none of these were going to meet our needs. We wanted an assessment system that would allow us to track progress for the wide range of need in the school.

OnwardsandUpwards has allowed us to track breadth and depth of learning, which allows us to recognise realistic progress. Progress is measured in all curriculum areas including the tracking of EHCP targets. The stages of attainment are hierarchical and can be personalised to the school's holistic curriculum. Within each statement of attainment are levels of involvement and learning, so that the depth of an individual pupil's learning can be measured. We have also developed a new section to meet the recommendations of the Rochford Review. We can identify the Seven Aspects of Engagement through appropriate statements and track a pupil's progress through their school career.

The system allows us to take "snapshots" of a pupil's progress to their target as often as we feel necessary, this is then demonstrated in a series of reports and graphs/charts that are simple to read and interpret, enabling the school to provide interventions where appropriate immediately. For teachers the system is simple to use and accessible from anywhere with internet access; speed and ease are very important to us to ensure that a teacher's workload is not extensive. The support team at Escendency are very supportive and always respond quickly and professionally - guiding through changes and giving confidence.

I liaise with many schools and still think it is the best system out there when I look around
Sue Rademacher, Headteacher
Addington School
Contact:
David Maycock, Assistant Head, Addington School, Wokingham, Berkshire
Tel: 01189 9669 073
…really liking Forms! It's like Microsoft Forms, but with more features!

Tom Gray, ICT Manager

…our experience with Onwards and Upwards so far has been brilliant, when we need support and advice they always respond promptly via email or phone, even outside of normal working hours. Suggestions we have made for improvements have been taken on board and nothing seems too much trouble.

David Maycock
Weatherfield Academy
Contact:
Lynne Lloyd, OnwardsandUpwards Administrator, Weatherfield Academy, Dunstable, Bedfordshire
Tel: 01582 605632
It's fantastic how customisable OnwardsandUpwards is
Rosebank School
Contact:
Rosemary Charlton - Assessment Co-ordinator, Rosebank School, Northwich, Cheshire
rosemarycharlton@rosebank.cheshire.sch.uk
Tel: 01606 74975
Cambridge School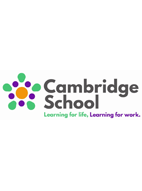 Contact:
Hannah Goldman-Brown - Asst Head-Assessment & Progress + KS4, Cambridge School, Hammersmith & Fulham, London
Tel: 020 8735 0980
Forest Bridge School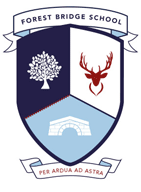 Contact:
Elizabeth Farnden - Headteacher, Forest Bridge School, Maidenhead, Berkshire
Tel: 01628 64 1769
Oaklands School
Contact:
Kerry Stevenson-Woods – Assistant Head & Director of Learning, Oaklands School, Montgomery Way, Winsford, Cheshire
Tel: 01606 551048
Samuel Laycock

Contact:
Jennifer Tinsdeall - Headteacher, Samuel Laycock School, Ashton-under-Lyne
jen.tinsdeall@samuellaycock.tameside.sch.uk
Tel: 0161 344 1992
Want to know more?
Contact Mark Robinson.
Email Info@OnwardsandUpwards.com
Or call 07932 070 691
---
Escendency Ltd., 21 Castle Hill, Lancaster, LA1 1YN
VAT Registration number: 837 2395 08
Company Registration number: 05053362